Patrons
H.E. Mr Austin Fernando
High Commissioner of Sri Lanka in India
Ex-Officio Patron-in-Chief, Kalinga Lanka Foundation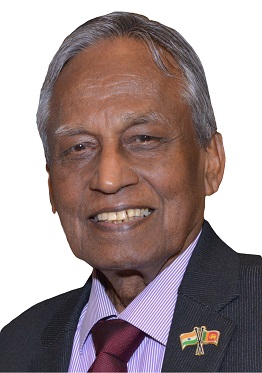 Mr Austin Fernando is the High Commissioner High Commissioner of Sri Lanka in India since November, 2018. Before coming to India, he was holding the position of the Secretary to the President of Sri Lanka from July 2017- July 2018. During that period, he was also the Chairman of the Telecommunication Authority of Sri Lanka as well as the Chairman of the Board of the Kotalawela Defense University Hospital. Between January 2015 to July 2017, he served as the Governor of the Eastern Province of Sri Lanka. He was also the Secretary to the Ministry of Defense, Government of Sri Lanka from December 2001 to November 2003.
Being in Sri Lanka Administrative Service (SLAS), he served in different roles for a career span of five decades such as Secretary of the Ministry of Home Affairs and Provincial Councils; Post Master General of Sri Lanka; Chairman, State Gem Corporation; etc. He studied B. A. from University of Ceylon in 1963 and Masters in Business Administration, Post-graduate Institute of Management, Sri Jayewardenepura University, Sri Lanka in 1996. (Email ID: [email protected])
Brig. Kamakhya Prasad Singh Deo (Retd), AVSM
Former Union Minister of India
Life Member, Kalinga Lanka Foundation (Member Code : KLFDS029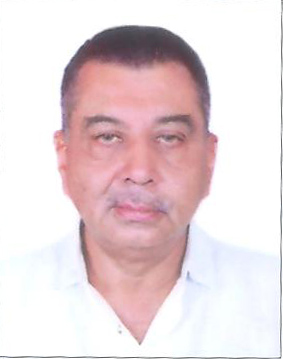 Brig. K.P. Singh Deo was a distinguished parliamentarian and former Union Minister. He was a member of the 4th, 7th, 8th, 10th, 11th and 13th Lok Sabha of the Parliament of India. He was first elected to Lok Sabha in 1967 representing Swatantra Party. He represented the Dhenkanal constituency of Orissa and is a member of the Indian National Congress. He was the president of the Orissa Pradesh Congress Committee. He served as Union Minister of State for Defence (1982-84), Food & Civil Supplies (1985-86), Information & Broadcasting (1993-95).
Brig. Singh Deo was the former ruler of the princely state of Dhenkanal in Odisha. He was commissioned into Territorial Army in 1971 and was awarded Ati Vishisht Seva Medal (AVSM) in 1994. He has interest in travelling, sports, wildlife conservation & social work. In 1981, he was qualified as the 1st Asian as International Umpire in Rowing. He was the Founder President of the Asian Rowing Federation. (Email ID: [email protected])