Corporate
Kajaria Ceramics Ltd
(Member Code: KLFDC003)

Kajaria Ceramics, incorporated in 1985, is the largest ceramic floor and wall tile manufacturer in India. The company has two manufacturing facilities located at Sikandrabad in Uttar Pradesh and Gailpur in Rajasthan.
Kajaria Ceramics offers ceramic wall & floor tiles, vitrified tiles, designer tiles and much more. These tiles come in a wide range of colours and textures to complement bathrooms, living rooms, corridors, study rooms & kitchen, born our of an inspired creativity of those who feel that rooms should be an extension of the beauty reflected.
For more details, please log in to the company website www.kajariaceramics.com.
Indian Metals & Ferro Alloys Ltd
(Member Code: KLFBC002)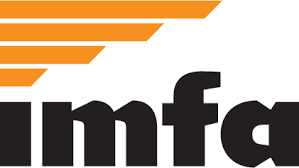 Established in 1961 in the Eastern State of Odisha known for its rich natural resources, IMFA is India's largest, fully integrated producer of ferro alloys with 187 MVA installed furnace capacity backed up by 258 MW captive power generation and extensive chrome ore mining tracts.
Over the years, IMFA have developed long standing relationships with multi-nationals like POSCO of South Korea, Marubeni Corporation and Nisshin Steel of Japan and leading stainless steel producers in China and Taiwan. Within India, Jindal Stainless and Shah Alloys are IMFA's leading customers.
For more details, please log in to the company website www.imfa.in.
Toshali Resorts International
( Member Code: KLFDC001)

Incorporated in 1982, Toshali Resorts International, the Gurgaon-based hospitality and destination management company is among one of India's leading promoter of beach, eco, rural and heritage tourism in off-beat destinations for last three decades.
Be it the alpine forests of Shillon Bagh valley in Shimla or the Balukhanda Reserve Forest on the Konark Marine Drive or the Buddhist Heritage sites of ancient Kalinga or the Simlipal Tiger Reserve in Odisha, Toshali has garnered an impeccable track-record of promoting sustainable tourism along with rendering world-class hospitality to leisure and corporate travellers through its chain of resorts in the lap of nature.
Toshali Group owns and manages 8 properties across India out of which 6 are in Odisha and one each in Shimla (H.P.) & Goa. Toshali Sands Ethnic Village Resort spreading over 33 acres of lush green surrounding on the Puri-Konark marine drive is the group's flagship property and Odisha's first 4-star resort which was commissioned in 1985. Toshali Resorts is the only hotel group in India to venture into the infrastructure development of the Buddhist circuit of Odisha known as Diamond triangle comprising Ratnagiri, Udayagiri & Lalitgiri where it has developed 3 properties with world-class amenities.
For more details, please log in to the company website www.toshaliresort.com.