Message from the President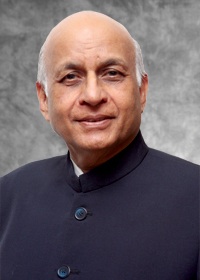 Ambassador Lalit Mansingh
Founder President
Kalinga Lanka Foundation
"The first chapter of the glorious history of Sri Lanka opens with the landing of Prince Vijaya of Kalinga with seven hundred followers on the sacred day of the 'Mahaparinirvana' of the Buddha in 544 BCE. It also marks the beginning of the common history of Kalinga and Sri Lanka, which lasted for close to two millennia. Their cultural, spiritual and political bonds were reinforced by subsequent historical events, the most significant being the conquest of Kalinga by the King Ashoka in the 3rd Century BCE and his decision to send his two children, Prince Mahendra and Princess Sanghamitra, to Sri Lanka with a sapling of the sacred Bodhi tree from Bodh Gaya. In the 4th Century, King Guhasiva of Kalinga, facing imminent invasion, deputed his daughter Princess Hemamala to Sri Lanka with the sacred tooth relic of Lord Buddha hidden in her coiffure. The relic has since found a permanent home in the Temple of the Tooth in Kandy, the holiest shrine in Sri Lanka.

As Buddhism declined in India, it developed stronger roots in Sri Lanka. It remained, nevertheless, an abiding bond which tied the two regions together. Their histories were also intertwined through centuries of political and dynastic relations, trade and cultural affinities. Many a great ruler of Sri Lanka like Nissanka Malla was of Kalinga origin.

The Kalinga-Lanka Foundation, which was established in May 2014, seeks to revive the almost forgotten linkages between Sri Lanka and the contemporary manifestation of Kalinga which comprises the present State of Odisha and adjoining territories in Andhra Pradesh and West Bengal. The Foundation will promote a more vibrant exchange of pilgrims, artistes, scholars, as also entrepreneurs, who will explore new opportunities for joint ventures in areas like tourism, textiles, gems and jewellery and industrial production.

I am grateful to my dear and distinguished friend, Ambassador Prasad Kariyawasam, currently Sri Lankan Ambassador in the US for launching the Kalinga-Lanka Foundation on the eve of his departure from Delhi for Washington. We are also privileged that his worthy successor, HE Ambassador Prof.Sudharshan Seneviratne, a scholar and archaeologist of great repute, has taken over the mantle of Patron-in-Chief of the foundation.

My colleagues and I in the Kalinga-Lanka Foundation look forward to the exciting times ahead."