Message from the Former Patron-in-Chief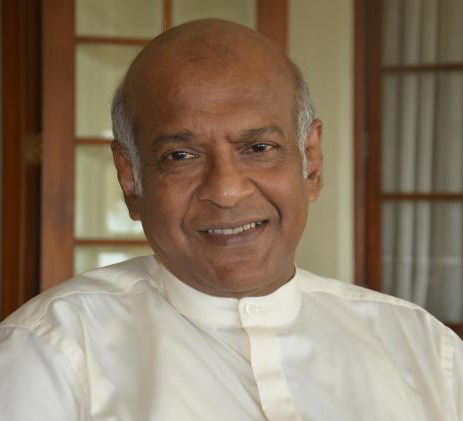 Professor Sudharshan Seneviratne Ph.D., FSLCA
Former High Commissioner of Sri Lanka in India
"I am most pleased and privileged to be associated with the Kalinga Lanka Foundation as Patron-in-Chief.

Kalinga is noted in the earliest chronicles and narratives in Sri Lanka and is continuously associated since the times of Ashoka Maurya. The land mark event however with Kalinga was the bringing of the sacred Tooth Relic to Sri Lanka including numerous connections between these two countries. Various missions by the Buddhist Sangha had a sustained flow from Kalinga to Sri Lanka. This connectivity was continuously galvanized by the tripartite trade, commerce and religio-cultural vortex linking Kalinga – Sri Lanka – Suvarnabhumi.

The historic linkage between these two lands is now revitalized. Sri Lanka is reawakening from the slumber and carnage of terrorism and planning its futuristic role in the SAARC and IORA families as an equal stake holder. Similarly Kalinga is rediscovering its potential and strengths as a valued partner in the next phase of socio-economic thrust in India. Therefore the mutual benefit Kalinga and Sri Lanka stand to gain is boundless in the spheres of education, hospitality and tourism management, capital investment, shipping, aviation and cultural interactions to mention a few.

My hearty congratulations to the pioneers of this organization and those who continuously strived to navigate diligently the path of mutual cordiality, consensus and constructive thinking translated in to positive and realizable achievements. The Kalinga – Lanka Foundation will endeavour to strive as a beacon of cooperation and understanding between our lands and people."