Single Individual
Sumanth Koorapati
(Member Code: KLFDS025)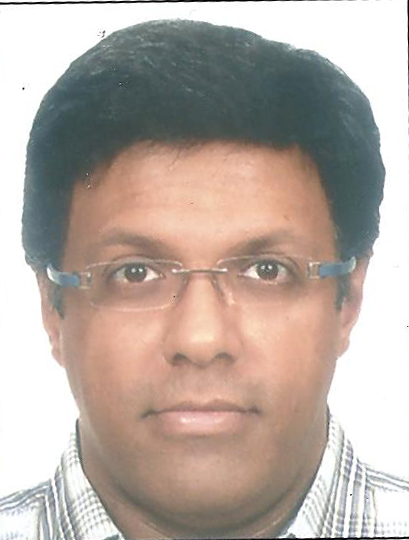 Mr Sumanth Koorapati is the Director of SP Global Ventures (India) Pvt Ltd (Email ID:koorapati@gmail.com)
Vivek Anand
( Member Code: KLFDS024)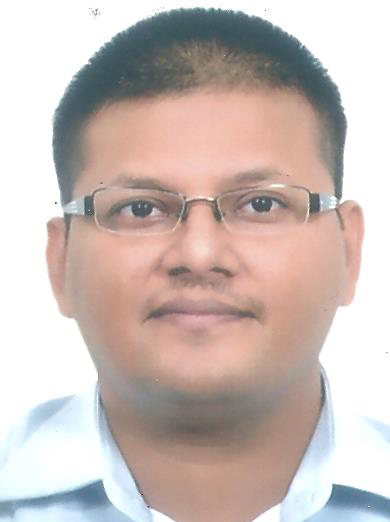 Born at Gaya in Bihar, Mr Vivek Anand is the Co-founder & Managing Director of Rapid Transpay Private Limited. He is based in Delhi. (Email ID:anandvivek20@gmail.com)
Gokul Patnaik
(Member Code: KLFDS 023)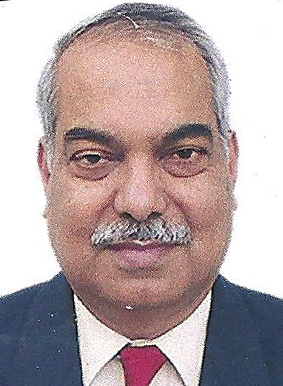 Born at Athgarh in the Cuttack district of Odisha, Mr Gokul Patnaik is the Director of Gokul Patnaik Associates Pvt Ltd based in New Delhi. He is also the Vice Chairman of Katra Group which has strategic presence across diversified sectors including wellness, agri-business, information technology, marine logistics and leisure & lifestyle.
Prior to this, Mr Patnaik was a member of Indian Administrative Service (IAS) and served in senior positions both with the Government of Punjab and Government of India. As Chairman of the Agricultural and Processed Food Products Export Development Authority (APEDA) from 1991 to 1996, he was the architect of manifold increase in Indian agriculture exports. He took premature retirement from Service in 1998 and devoted himself to agribusiness consultancy.
Mr Patnaik had been President of the All Indian Food Processors Association, Chairman of the National Council of Agriculture Marketing of CII, Task Force on Agriculture of FICCI and a member of the Governing Body of ICAR. He is on the Board of Trustees of the Prince of Wales' Bhumi Vardhaan Foundation which promotes sustainable agriculture in the Punjab. He was the Chairman of the Working Group on Agriculture Marketing constituted by the Planning Commission, Government of India for the XII plan.
Mr Patnaik is a well known authority on agribusiness and his views are frequently sought for by the Government as well as the private sector. He is also currently the President of Odisha Forum, Delhi. (Email ID: gokul.patnaik@gmail.com)
Anup Kumar Mohapatra
( Member Code: KLFBS021)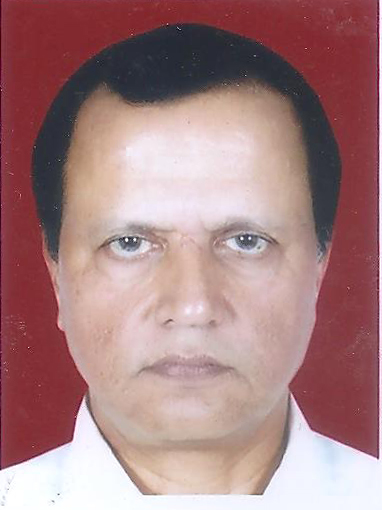 Born at Cuttack in Odisha, Mr Anup Kumar Mohapatra is the Managing Director of Versatile Construction Pvt Ltd and is renowned real estate developer in Odisha. Presently, he is based in Bhubaneswar. (Email ID: anupkmohapatra@gmail.com)
Asit Kumar Patnaik
(Member Code: KLFDS019)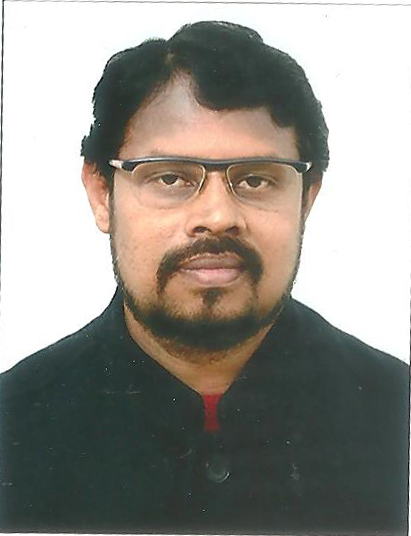 Born at Berhampur in Odisha, Mr Asit Kumar Patnaik is a Gold Medallist in M.F.A. (Painting) from Banaras Hindu University, Varanasi. He completed his Bachelors in fine art from the Govt College Of Art and Crafts at Khallikote, Odisha. A semi realistic painter his narratives revolve around human psyche and interpersonal relationship of people in society. He is a recipient of several awards including National Scholarship & Junior Fellowship from Ministry of Human Resource Development, Govt. of India, in the field of fine arts.
He has exhibited in over 50 solo and group shows in India and abroad Including the 10th annual harmony show, The Florence Biennale 2011,Sasaran International Art Festival, Malaysiya - 2014 & The Global art fair Dubai 2015. He is also a regular participant at Art camps and his work is part of the private collection of the President of India, India house Nepal and of several other public and private collections in India, USA, UK, South Korea, UAE, Australia, Bangladesh, South Africa and Switzerland. He is currently based in Delhi. (Email ID: patnaik.art@gmail.com)
Posina Pramod Kumar Rao
(Member Code: KLFDS018)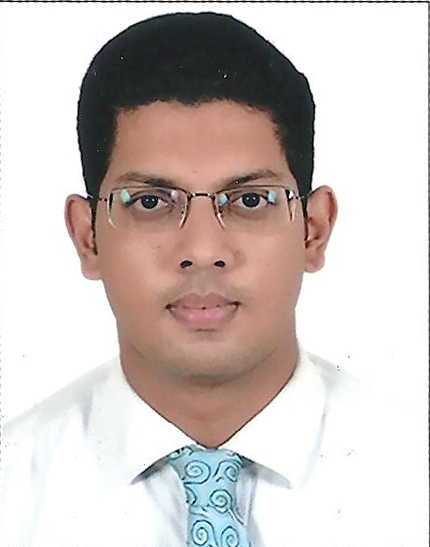 Born at Rajahmundry (Rajamahendravaram) in Andhra Pradesh, Mr Posina Pramod Kumar Rao has a graduate degree in Hospitality Management & Masters in HR & Marketing. Has travelled extensively in India, being associated with leading brands in Hospitality & Aviation; currently managing corporate affairs division of Ligare Aviation (Religare Enterprises Aviation Division); Previously associated with Nirulas Corporate House, Deccan Chronicle, Dassault Aviation & TATA SIA Airlines Ltd. Core functional Strengths include Government relations, Corporate Affairs, Aviation Security & Aviation Management. He is an avid reader & a fitness enthusiast. (Email ID: pramodrao2511@gmail.com )
Shakti Kanta Pattanaik
(Member Code: KLFDS017)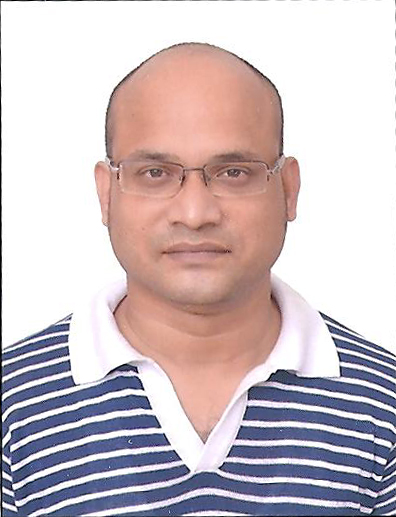 Born at Cuttack in Odisha, Mr Shakti Kanta Pattanaik is an alumnus of prestigious Ravenshaw College and Delhi School of Economics. He completed his LLB degree from Campus Law Centre, University of Delhi. He also received a Diploma in Corporate Law and Management from Indian Law Institute, Delhi. He is empanelled as a legal advisor and solicitor for number of reputed Indian and international companies. He joined the legal profession in 2002 and has been practising law and representing his clients both in corporate and civil matters in various courts and tribunals throughout India including the Delhi High Court and the Supreme Court of India. (Email ID: shaktipattanaik@rediffmail.com)
Biranchi Mishra
(Member Code: KLFBS016)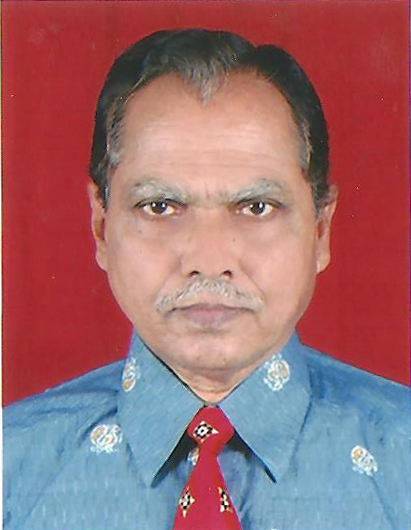 Born at Bargarh in Western Odisha (India), Mr Biranchi Mishra, has served the State Government of Odisha in different capacities as a member of the Odisha Tourism Service (OTS) and retired as Joint Director-cum- Deputy Secretary in 2007. With 34 years of professional experience in the Tourism Sector (involving Human Resource Development/Project Planning & Monitoring/Production & Publicity Campaign/Tourism Surveys), he was a Consultant to the World Tourism Organisation (UNWTO) and PriceWaterhouse Coopers (PwC). He was also a Guest Faculty and a member of the Board of Studies & Conducting Examiners (in Tourism Studies) for over 30 years in the Utkal University, Utkal University of Culture, Indira Gandhi National Open University, Regional College of Management, Institute of Hotel Management and +2 Council. He has guided more than hundred scholars in their Dissertation/Research projects on travel & tourism related subjects.
He holds a Post Graduate degree in History from Sambalpur University. Recipient of many prestigious awards for debate, drama and creative writing, he was a popular student leader (elected President, Panchayat College Students Union) and an NCC Commander for eight years. He has contributed a number of research articles to different print and electronic media and anchored a host of programmes as Quiz Master, Moderator and Resource Person. Widely traveled in India and abroad, he participated in Odisha Tourism Promotion Campaigns/Study Tours, Seminars/conferences at national/international level. His hobby includes Reading, Writing, Teaching and Organizing Travel & Tourism Events. (Email ID: bmishra49@gmail.com)
Sandeep Singh Dingra
(Member Code: KLFDS015)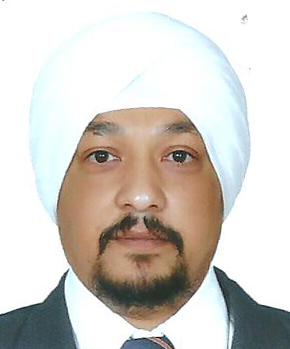 Born at Sambalpur in Odisha, Mr Sandeep Singh Dingra is a Delhi based businessman. (Email ID: saandee007@gmail.com)
Dr Sunil Kumar Patnaik
(Member Code: KLFBS014)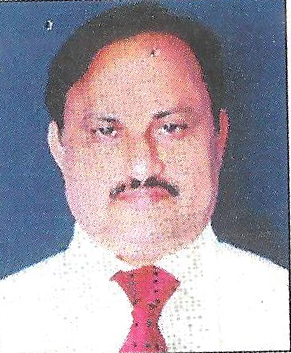 Born at Ganjam in Odisha, Dr Sunil Kumar Patnaik is an eminent archaeologist and a Buddhist scholar. He holds a degree of M.A. in Ancient History and PG Diploma in Indian Monuments & Tourism, both from Berhampur University. He did his PhD in Archaeology from the prestigious Utkal University at Bhubaneswar. As an officer of Odisha Tourism Service, Dr Patnaik is associated with several heritage conservation and tourism promotion activities of Odisha since 1992. He was the Project Coordinator for Conservation of Buddhist Heritage of Odisha from 2012-15 and also the Director of Archaeological Excavations at Kankia ( Radhanagar) from 2010-12 which was conducted by OIMSEAS. While serving as the District Tourist Officer of the temple city of Puri, he was the Founder Secretary of the Beach Development Committee, a Govt of Odisha initiative from 1998-2010. He also teaches about Tourism, Buddhist Studies & Conservation of Indian Monuments at various Universities & Colleges.
Dr Patnaik has authored & edited several research-based books on Buddhist heritage, maritime history and culture of Odisha. Prominent among them are (1) Buddhist Heritage of Odisha by Mayur Publications (2) Puri: The Divine Destination (3) Excavations at Radhanagar (Kankia): An Early Historical Buddhist Site published by OIMSEAS and (4) Buddhism and Maritime Heritage of South East Asia: Odishan Perspective by Prativa Publications. He is also the Associated Editor of Recent Researches in History, Culture and Archaeology of Odisha, A Commemorative Volume Karuna Smriti. He is associated with several academic and professional bodies such as Odisha History Congress, Indian Society for Buddhist Studies, INTACH, Centre for Heritage Studies at Bhubaneswar and Epigraphical Society of India at Mysore. (Email ID: patnaiksunil5@gmail.com)
Dr Sourendra Kumar Mohapatra
(Member Code: KLFBS013)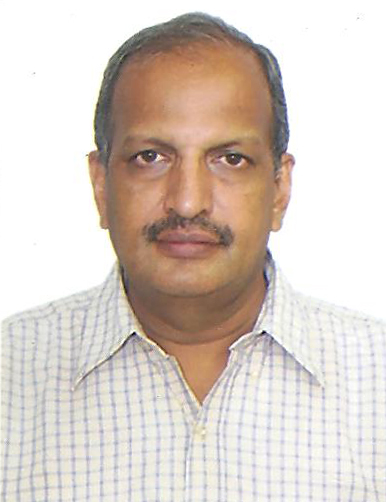 Born at Talcher in Odisha, Dr Sourendra Kumar Mohapatra is an Economic Analyst who has worked for many national and international development projects sponsored by Govt of Odisha, Govt of India, UNICEF, DFID, World Bank etc. He is the Director of Industrial Management Consultants of Odisha (IMCO) .Also he used to teach at various universities for last 30 years.
Dr Mohapatra is the Trustee and Governing Body Member of Maha Bodhi Society of India. He is the Secretary of the Kalinga Buddha Vihar (the Maha Bodhi Temple) as well as the Maha Bodhi Society Public School, at Bhubaneswar, both managed by the Odisha centre of the Maha Bodhi Society of India. (Email ID: sourendra1@yahoo.co.in)
Dr Bimalendu Mohanty
(Member Code: KLFBS012)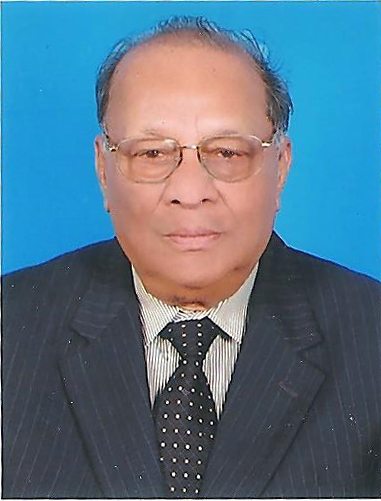 Born at Jagatsinghpur in Odisha, Dr Bimalendu Mohanty, after completing his M.A. (History) from Ravenshaw College, Cuttack, obtained the Degree of M.Ed. from Missourie University (U.S.A.) and Ph.D. Degree from Ranchi University. He served as Youth Welfare Officer as well as whole time N.C.C. Officer in Utkal University as a rank of the Major in the Ministry of Defence. He then took up assignment of Dean, Students Welfare, Odisha University of Agricultural and Technology (OUAT), Bhubaneswar. He also served, in the inter-regnum, as Deputy Program Advisor, N.S.S., Ministry of Education and Culture, Govt of India and Registrar, Xavier Institute of Management, Bhubaneswar. He then served under Government of Odisha as Director, Sports and Youth Services and Director, Culture –both in the rank of Additional Secretary and the Director, State Resource Centre for Adult Education, Bhubaneswar. He was the first Vice-Chancellor of the Utkal University of Culture set up by Govt of Odisha.
Ten Odia books have been published under his authorship. He also authored eight books in English. Two books of his relating to Buddhism have gained popularity among readers. The books are (1) Glimpses of Buddhist Legacy in Orissa, (2) Buddhist Heritage-from Kalinga to Sri Lanka. Apart from being an eminent writer, scholar and academician, Dr Mohanty is also the Vice-President of Maha Bodhi Society of India. (Email ID:mohantybimalendu@hotmail.com)
Wg. Cdr. B. S. Singh Deo
(Member Code: KLFDS011)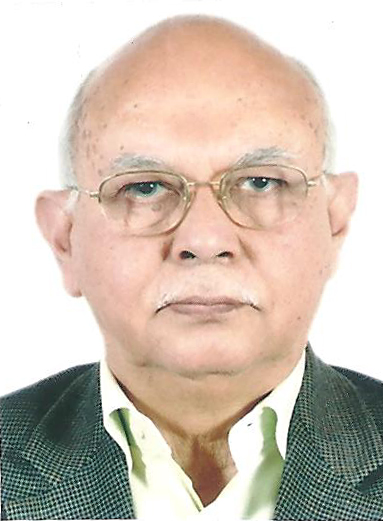 Born at Dhenkanal in Odisha, Wg. Cdr. B. S. Singh Deo is a former Indian Air Force officer with over 8,000 hours of flying experience in 5 types of aeroplanes and 14 types of helicopters. He graduated from the National Defence Academy in December 1968 and was commissioned in December, 1969. In 1974 he achieved the distinction of becoming the youngest pilot to be cleared to fly VVIPs – a record held to this date. In 1975 he completed the Flying Instructors' Course winning the "Best Flying Instructor" trophy. He was the pilot examiner in the Aircrew Examining Board where he regularly tested over 1,000 pilots of the Army, Navy and Air Force. He became the only helicopter pilot in the Indian Air Force to be awarded "A-1" Instructor Category. From 1981 to 1983 he was an instructor in the Helicopter Instructor's School of the Iraqi Army Aviation Corps in Baghdad.
In September 1986 Wg. Cdr. Singh Deo was seconded to Pawan Hans Helicopters Limited as officer-in-charge Operations & Training and was involved in setting up flight operations with the newly inducted Westland-30 helicopter. For pioneering work in Pawan Hans, he was awarded the "Vayu Sena Medal" by the president of India in 1988. From 1992-95 he was a technical pilot in Malaysian Helicopter Services. He joined Bell Helicopter India in January 1997 and took over as managing director in Jan 1998. Since then, he has seen the Bell market share grow from 4% to 42%. Wg. Cdr. Singh Deo completed the Textron "Growth Leadership Course" at Ohio State University in 2008 and is a certified Textron Six Sigma Green Belt. He is vice president of the Aeronautical Society of India and of the Rotary Wing Society of India. (Email ID:singhdeo@hotmail.com)